AYE3D secures Epic MegaGrant from Epic Games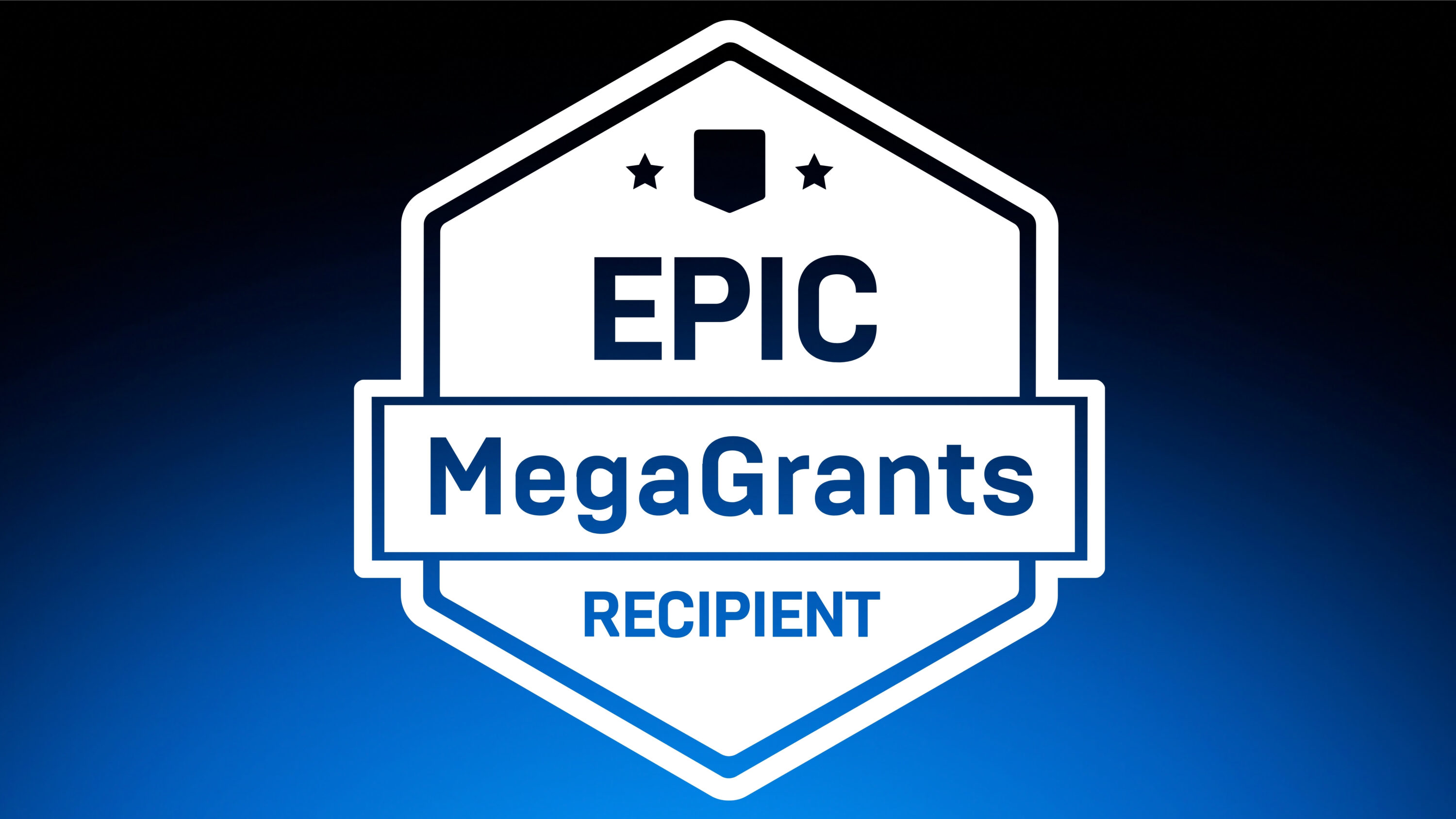 Epic MegaGrant for AYE3D, pioneer in 3D visualization
AYE3D secures Epic MegaGrant from Epic Games
City, Date – AYE3D, a technology startup in Quebec (Canada), is proud to extend the compatibility of its glasses-free 3D FRE3DOM monitor and be integrated in the Unreal Engine Marketplace
Introduction
AYE3D, a pioneer in glasses-free 3D visualization, has developed a ground-breaking 3D monitor: FRE3DOM. The start-up, based in Quebec (Canada), will be ramping up commercialization of this innovative product in the next year.
Epic MegaGrants are distributed to teams and projects that demonstrate innovation or have made an exceptional contribution to the field of 3D graphics.
The Epic MegaGrant also empowers AYE3D to work directly with the Unreal Engine community – one of the most innovative and dynamic communities in 3D visualization – by integrating AYE3D components in the Unreal Engine Marketplace.
AYE3D will also benefit from contact with developers and creators from other sectors of the industry.
Accelerating product innovation
AYE3D, a Quebec company dedicated to the glasses-free 3D experience, is proud to be chosen to receive an Epic MegaGrant by Epic Games, creators of Unreal Engine, which will be used to fund R&D to extend the compatibility of its glasses-free 3D FRE3DOM monitor. Commercialization of the monitor is ramping up between now and the end of the year.
The Epic MegaGrant will make it possible for engineers, industrial designers, surgeons, teachers and students from advanced industries (design, geomatics, medical imagery, etc.) to enjoy the boundless potential of 3D visualization on AYE3D's FRE3DOM monitor—a monitor that stands out from the crowd for the unparalleled realism and fidelity of its display.
Quotes
"AYE3D's objective is to increase the productivity of professionals who use 3D visualization by allowing them to make better, faster and more precise decisions, without the need for them to wear glasses. This Epic MegaGrant is an important sign of recognition of the innovative quality our new product and the potential it has to benefit the entire Unreal Engine community! As well as financial support, the Epic MegaGrant will allow us to share our glasses-free 3D viewing solutions with the Unreal Engine community by integrating the technology into the Unreal Engine Marketplace. A big thanks to the whole Epic MegaGrants team!"
–Mario Genest, CEO and founder of AYE3D
"Simulation deployment, for training, analysis, or awareness is an innovation catalyst. The work done by AYE3D with Unreal Engine is bringing another innovative approach to present photoreal and accurate virtual environments to the simulation end users and we're thrilled to support them with an Epic MegaGrant."
– Sebastien Loze, Director of Unreal Engine Business Simulation
About AYE3D
AYE3D, a trailblazer in glasses-free 3D visualization founded in 2019, offers FRE3DOM, a 3D monitor with unparalleled three-dimensional fidelity and clarity, enabling greater user engagement and better, quicker decision-making, supported by high-quality 3D image analysis.
AYE3D is incubated by Quantino and is a partner of Dassault Systèmes. AYE3D has won several prizes and received recognition for its innovation, including being featured in Startup Montréal's cohort of 20 Revelations for 2022.