3 year-bday for AYE3D! 🎉🎉🎉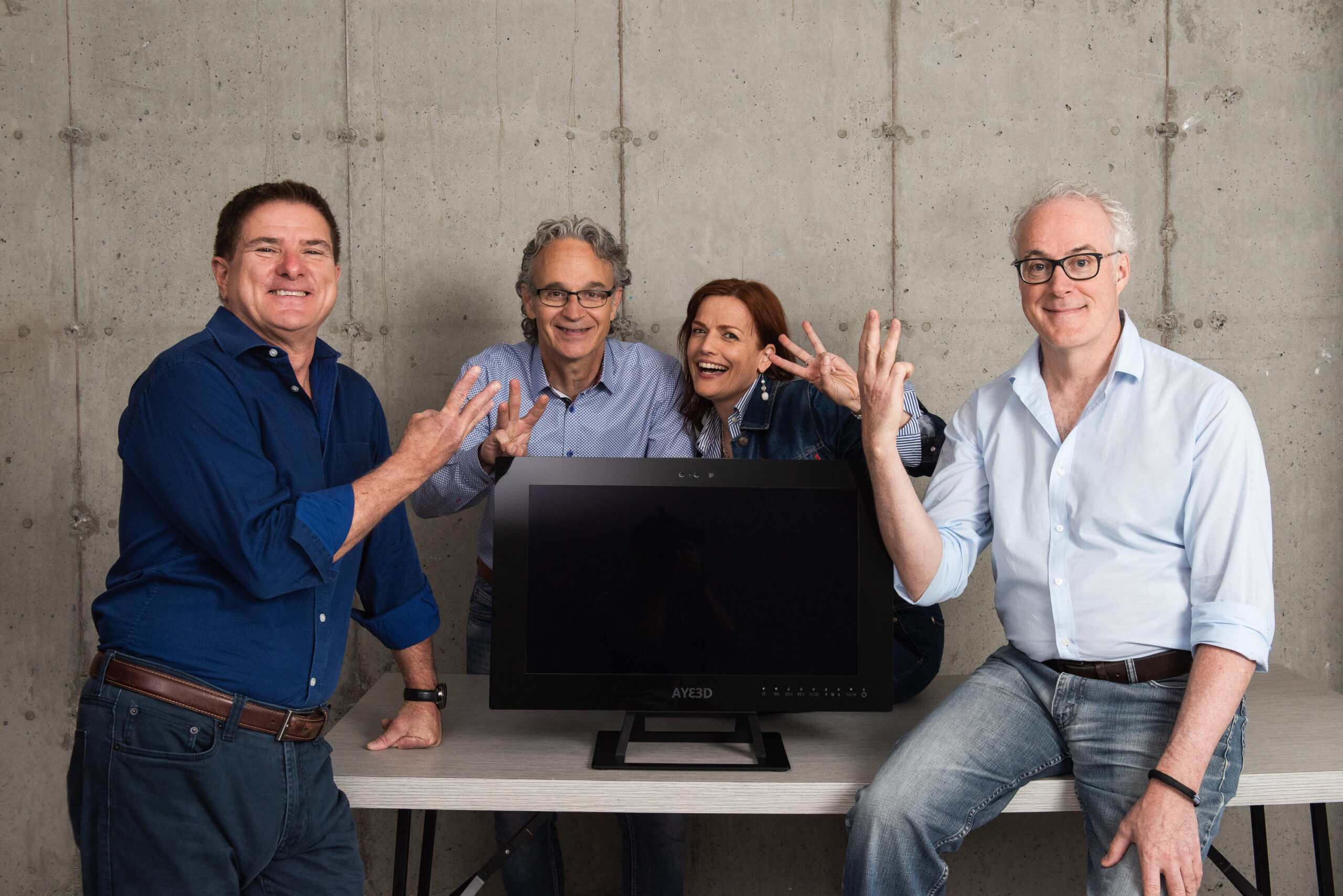 A 3-year anniversary is an important milestone for our company!
3 years in 3D, it's a crazy path with many accomplishments, such as:
In June 2019, Jean-Etienne Gaudreau and Mario Genest created AYE3D

AYE3D was chosen to be incubated by Quantino!

We presented our glasses-free 3D monitor FRE3DOM in more than 10 exhibitions (Europe, US and of course Canada)

Over 10 media coverage (TVA, La Presse, Le Lien multimedia, MonCarnet, Lanterne Digitale, RadioTalbot…)

Several recognitions and prizes: Révélation 2022 from Startup Montréal, Epic MegaGrants, Impulsion PME from Investissement Québec

The implementation, with INO, of our first production line and the first FRE3DOM monitors ready to sell

Our first sales and shipping of FRE3DOM

A team that thrives and grows
And we're just as commited innovating to improve 3D experience as on our first day…
To celebrate a bit with you, we are sharing a photo from our very first professional photo shoot, in addition to photo with our team, without which this milestone would not be possible!
⭐⭐⭐ Thank you to our investors, our partners, our clients and of course our employees for these incredible first 3 years! ⭐⭐⭐